Pure Scentum Luxury Bath Bombs - La Bomba
Pure Scentum Bath Bombs for Women are the perfect bathtime relaxation gift set for women. Each bath bomb features a different scent filled with coconut oil, shea butter, and other essential oils. These big bath bombs are not only fun to fizz and sparkle but they leave your skin feeling super soft. This vegan bath bomb set is made with all-natural ingredients and is cruelty-free - no parabens, sulfates, scrubs, or toxic chemicals.
Scents include;
Coco kitten: This heave scent combo of raspberry and coconut will have you purring with delight
Drama queen: Fizz, fruit, and flower to delight the diva in you. Champagne grapes, plum, grapefruit, and natural rose petals
Endless love: Simply cucumber and fresh mint for the ultimate stimulating scrub
Oceans II: Smells of sun and sea blended with orange and pink rose to tickle your senses
Raspberry beret: Cranberry, raspberry, and strawberry to leave you feeling like a movie star
Summer breeze: Makes me feel fine! Mimosa, strawberry raspberry, and cardamom, blowing through the jasmine in my mind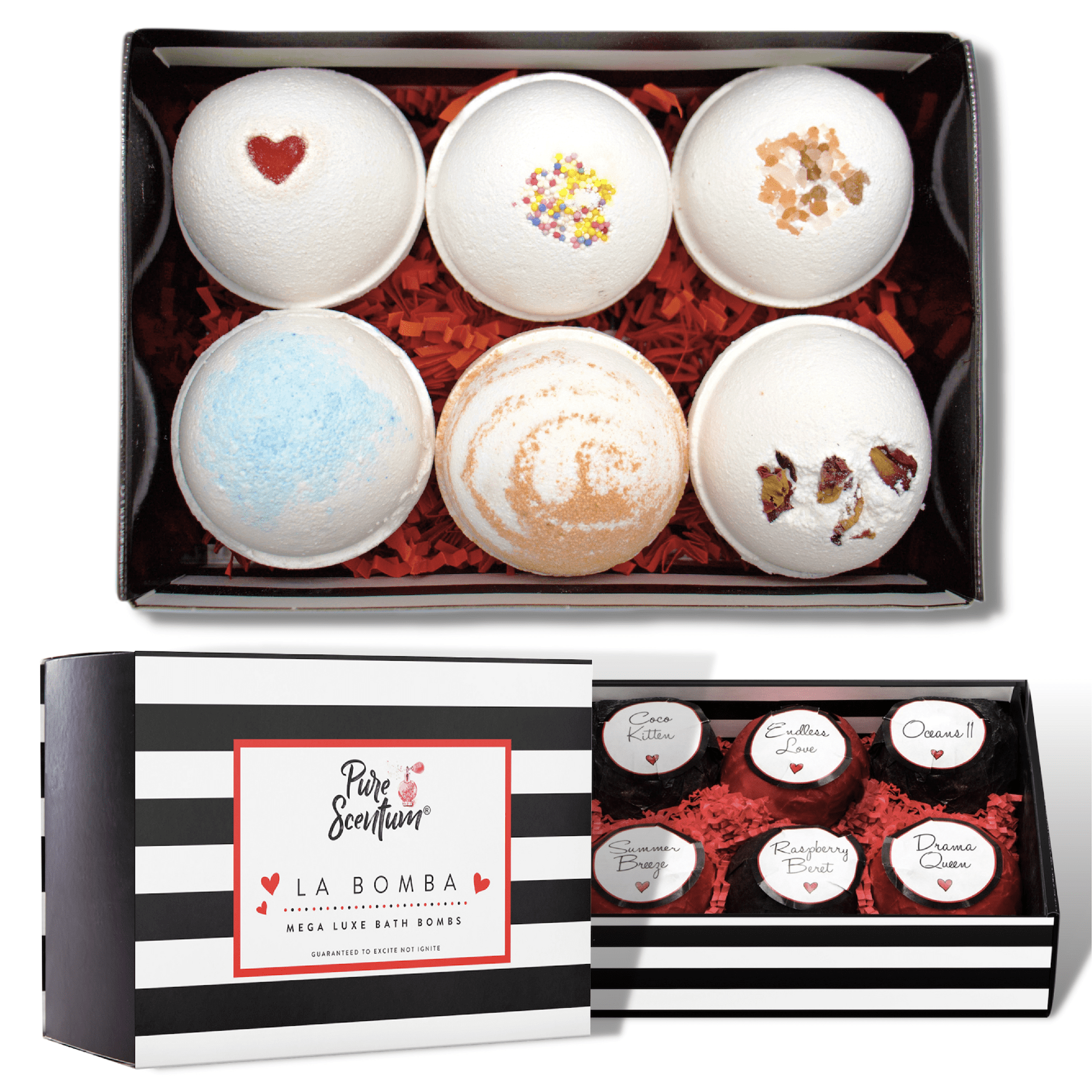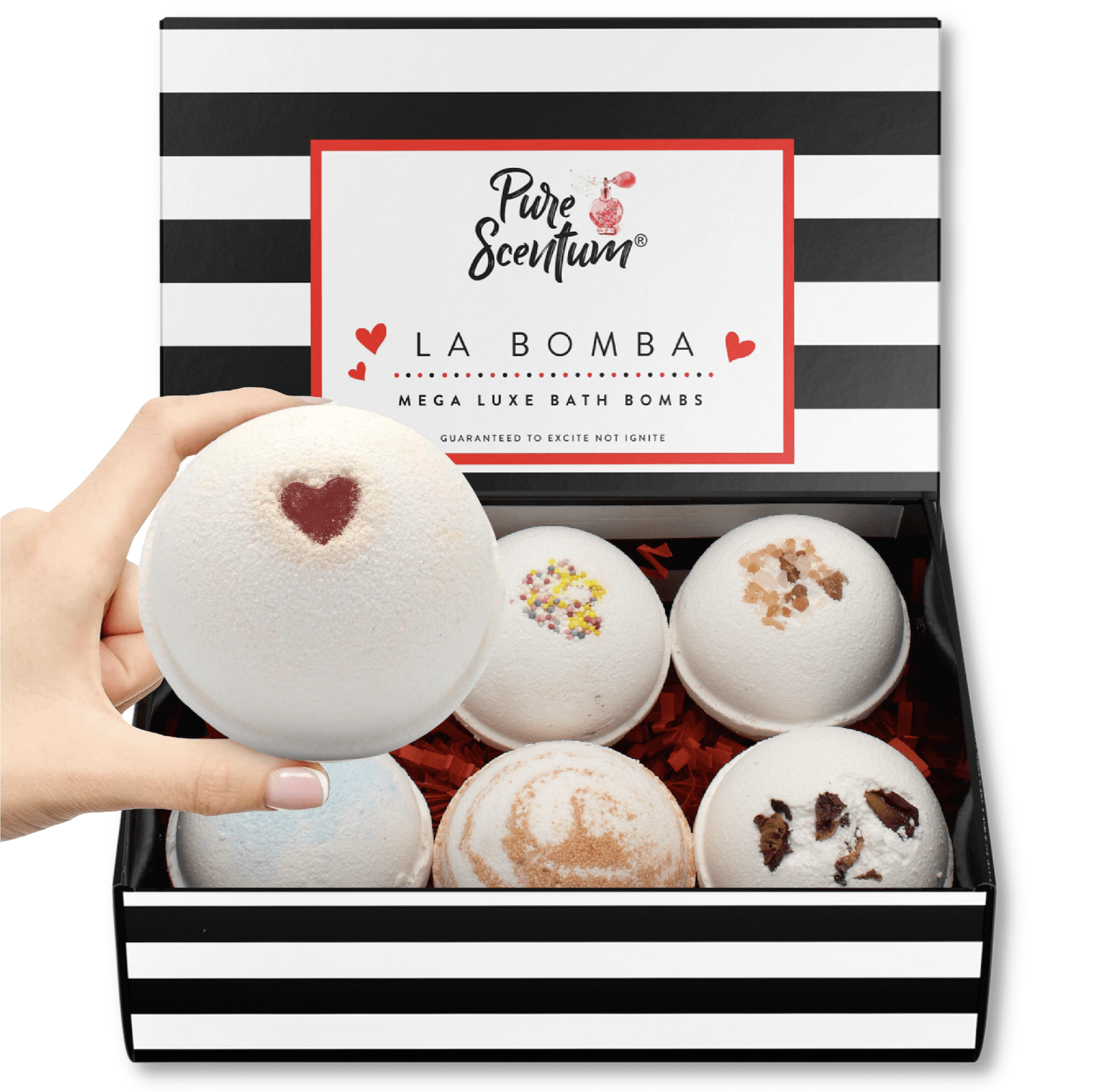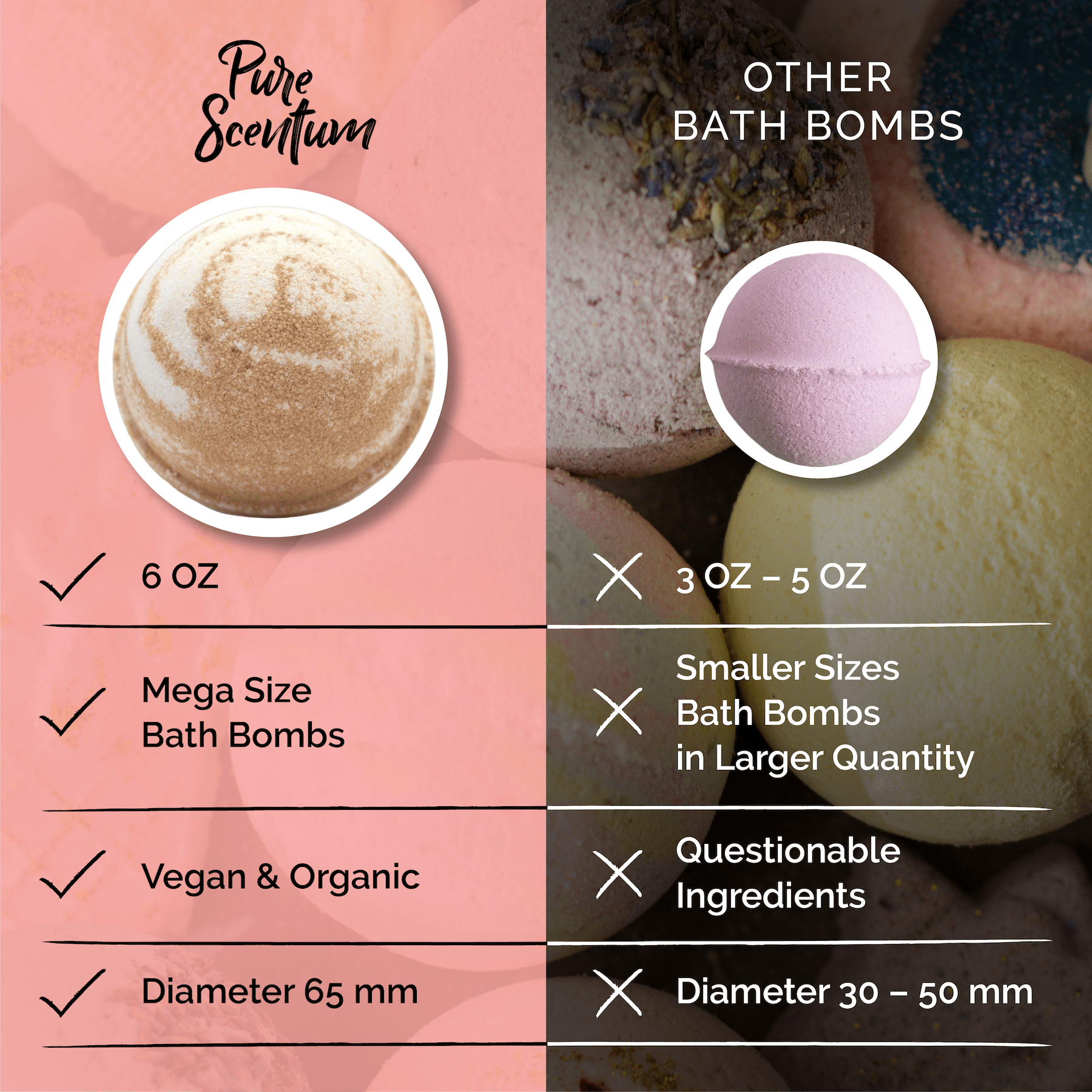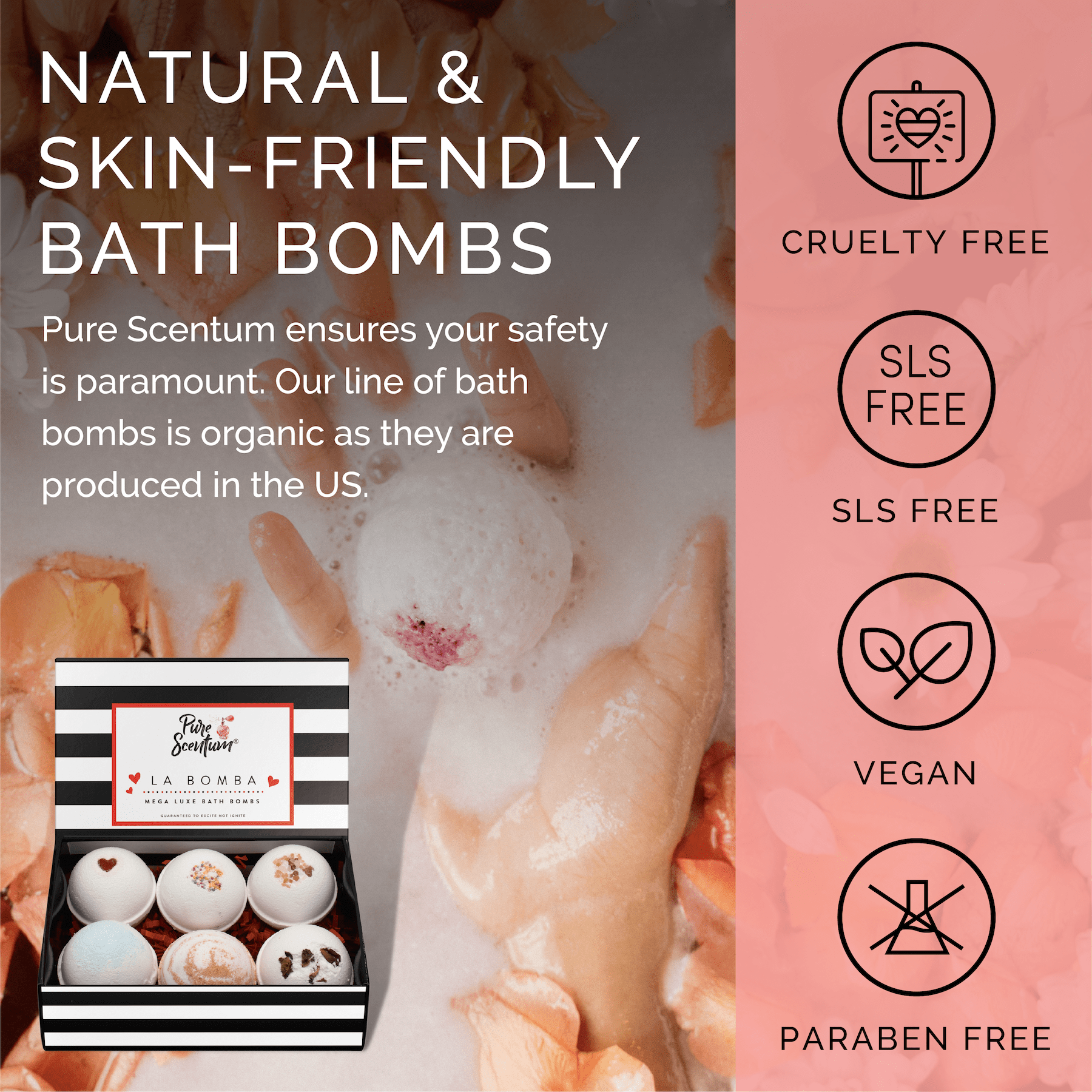 From our blog
Discover the soothing sanctuary of non-toxic bath bombs. Gentle on the skin and free from harmful chemicals, these natural creations provide hydration, relaxation, and environmental consciousness. Elevate your self-care routine and embrace the benefits of clean ingredients.
Unlock the secrets of bath bombs with unique and rare ingredients, and discover their remarkable skin-enhancing benefits. From soothing and moisturizing to exfoliating and rejuvenating, these fizzy wonders transform your bathing experience into a luxurious indulgence. Embrace the power of Kale, Kelp, and Marine Collagen, as they nourish and revitalize your skin. Immerse yourself in the ultimate self-care ritual with bath bombs enriched with extraordinary ingredients.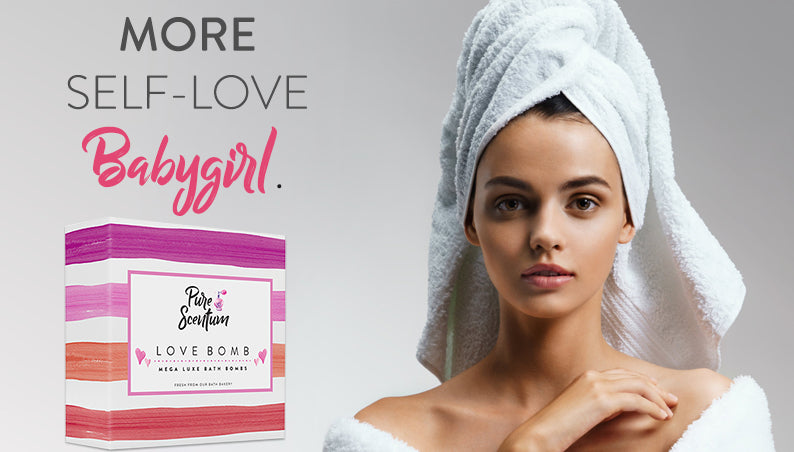 Self-care helps you to progress faster in life. We only realize it when we hit rock bottom. Follow these steps if you're on the path of self-destruction.