Our Story
We have a hand in designing every product, every fragrance, every piece of packaging and the whole team put their heart and soul into making beauty preparations that customers love.
Pure Scentum is founded on the core principal that being naturally healthy and swanky can go together.  As a brand we stand for:
Fresh Handmade Natural Beauty for the Body
Much has improved in the world of natural, organic and health products over time, but we still feel they don't quite have the elegance and sheer indulgence found in iconic beauty brands. So we set off on a mission to find the best natural Flowers, Plants, Oils and Butters packed to deliver joy, pampering and glamour, allowing everyone to feel like.... Royalty!  As a brand, we are here to support the smart, amazing, multi-tasking superwomen (and men), the ones who juggle life with having kids, with "being all things to all people" and yes - hardworking people who care for the planet and their wellbeing, despite their busy lives.
Intoxicating Aromas
As a girl who is very nose-y, I just love taking essential oils and natural fragrances and just cooking something awesome up in my floral studio.  We have 15 signature fragrances that you will not find anywhere else!
Fabulous Presentation
Whether it's our newly launched Foot Cream and Scrub Set or our well-loved Bath Bomb Gift Sets, for us Natural Beauty doesn't just mean brown boxes, soya beans, and rice!  We believe you can look fabulous and feel wholesome all at the same time!  So we deliver these in fancy upscale packaging, because what is more fun and uplifting than having beautiful things around you?
Cruelty Free, SLS Free, Skin Friendly Products
We set the bar high and only use premium, natural ingredients, the most sumptuous Shea Butter, the very best Oils, whether it be Coconut Oil for our lush Bath Bombs or Jojoba Oil to blend into our Body Creams, Seaweed and the Finest Himalayan Salt for our Body Scrubs.  Our passion for wholesome healthy choices covers every last detail. We avoid synthetic, chemical filled potions!  Our products are SLS Free, Paraben Free, Phthalate Free, Vegan (except where we use honey on our Body Whips) and absolutely Cruelty Free!  We love our pooches and would never harm an animal for a beauty product.
We're a Family
All Pure Scentum products are handmade in our bath bakery by our All Girl Crews either in the USA or in the UK.  Our Bath Bomb Gift Sets are lovingly produced in the Bath Capitol of America while our Bath & Body Sets are made with care and devotion in the UK to the highest Botanical & Natural Care Standards.We're a family owned business.  We provide awesome personal care and attention, to us every customer is a named individual, and we believe that while being healthy matters, it should also include products you love, desire and enjoy!
From our blog
Discover the soothing sanctuary of non-toxic bath bombs. Gentle on the skin and free from harmful chemicals, these natural creations provide hydration, relaxation, and environmental consciousness. Elevate your self-care routine and embrace the benefits of clean ingredients.
Unlock the secrets of bath bombs with unique and rare ingredients, and discover their remarkable skin-enhancing benefits. From soothing and moisturizing to exfoliating and rejuvenating, these fizzy wonders transform your bathing experience into a luxurious indulgence. Embrace the power of Kale, Kelp, and Marine Collagen, as they nourish and revitalize your skin. Immerse yourself in the ultimate self-care ritual with bath bombs enriched with extraordinary ingredients.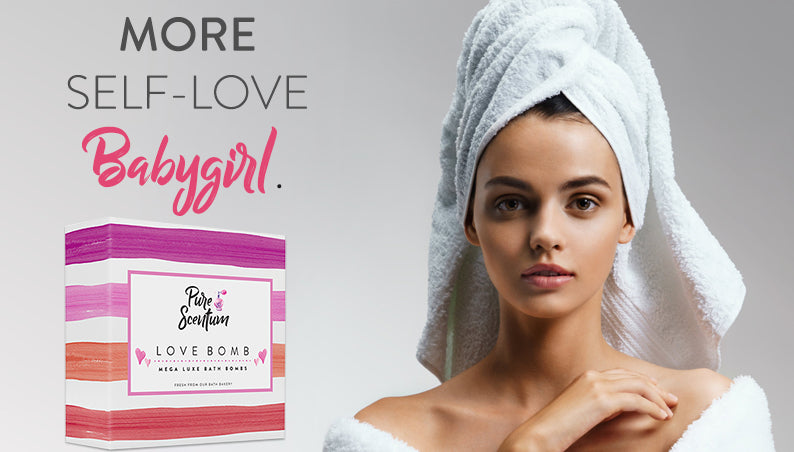 Self-care helps you to progress faster in life. We only realize it when we hit rock bottom. Follow these steps if you're on the path of self-destruction.