Our Top Picks: Healthy Eats for The Bath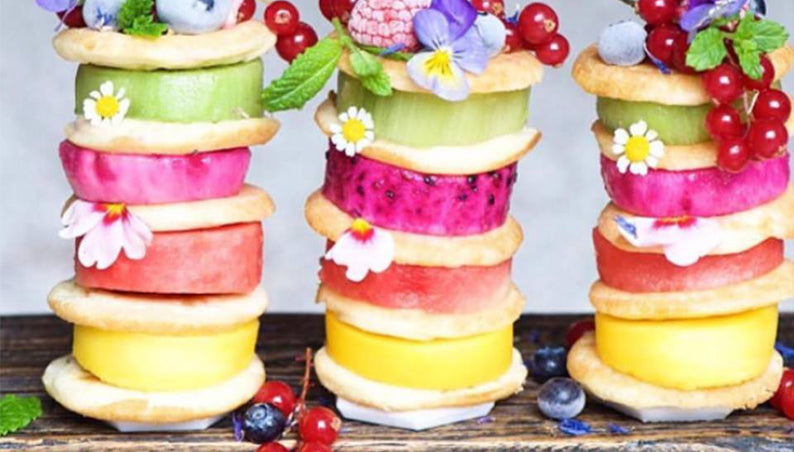 You could spend the day lounging around in the PJ's you wore last night and ordering takeout. 
Or, you could treat yourself like the princess you are with the perfect pamper session… one that'll make you look and feel good. Intrigued?
We were hoping so, because today we've got some delicious bath snacks to share that are sure to tempt you into taking some time to treat yourself.
Frozen Blueberries
First up we have frozen blueberries, probably the simplest yet most scrumptious healthy snacks of them all – full of antioxidants and comparable to little pockets of pop-able candy! Blueberries are delicious on their own, in a fresh fruit salad and can even act as ice in your drink. There's always a use for frozen blueberries in a healthy household! And because they're so small, they make the perfect bath accompaniment…
Natural Yogurt
Natural yogurt, frozen or not, is a refreshing treat. Small snack pots are an ideal healthy eat for the bath – with a smooth, creamy texture and a slight tangy flavour – it's like a match made in heaven. Squeeze in some local honey to sweeten, or combine with a fresh fruit salad for a fuller, more flavoursome mini meal.
Fresh Fruit Salad
Fruit salads are so easy to make, yet incredibly versatile. Simply wash and cut your favourite fruits and toss them in a bowl ready to eat! Some people like to put a little sprinkle of sugar and cream over their fruit salads, but we suggest adding a few spoonful's of chocolate spread to the mix if you're feeling a bit of naughty over nice!
Organic Ice Cream
If you're looking for an effort-free bath accompaniment, look no further. Not much can compare to a hot bath paired with cool, creamy organic ice cream. With such a wide variety of brands all with their own flavours to choose from, a simple stop-off at the market should lead you to the perfect candidate. Happy pampering!
Vegan Cupcakes
Most of cake mixtures are Vegan these days and even if you're not into ready-mixes, making something scrummy from scratch is super simple. Take this delicious Vanilla recipe by PETA as the perfect example. With just a few basic ingredients you can produce over 24 cupcakes. For more useful Vegan baking tips you can rely on, check out their baking cheat sheet  – full of fun, fancy ideas and helpful facts.
Smoothies
From dairy-free fruit smoothies to refreshing green juices, the options are endless. Follow a recipe from the likes of Eating Well or dream up your own with some inspiration from Rodales Organic Life. And whatever you do, don't forget straws… smoothies always taste best through straws!
Carrots, Cucumber and Hummus
If you tend to choose savoury over sweet, you may want to opt for carrot or cucumber sticks to dip in the likes of organic hummus and homemade guacamole. We would've suggested Vegetable crisps, but they're rather crummy and run the risk of going soggy (even if you don't drop them in bath, the steam should do it).
Do you eat in the bath? What's your favourite thing to snack on? Let us know by tweeting your thoughts to @Pure_Sanctum!