Pure Scentum Lush Bath Bombs - Bombceutical
Bombceutical bath bombs for women are made using the finest natural ingredients to soothe, relax and delight. Lighten up, unwind, and sink into our world of pure scents of essential oils blended with heaven in mind. Our line of bath bombs is organic as they are produced in the U.S. Kale, Kelp and Marine Collagen are nutrient-rich ingredients that are known to help nourish, hydrate, and rejuvenate skin. The bath bombs include kale, seaweed, and marine collagen which are considered superfoods for our skins. Our bath bombs are well-crafted in small batches with natural ingredients including lavender, chamomile, coconut oil, shea butter, Epsom salt, and baking soda.
Scents include;
Amazing kelp: Kelp, cucumber, and mint for the ultimate herbal hydration
Bombiotic: Plump and defend skin with pineapple, pear, probiotic, and lime
Collabomb: Marine collagen with juicy fruit berry, smooth and irresistible to men and bees
Fizzy kale: Hydrate and refresh with kale, horse chestnut, and basil lime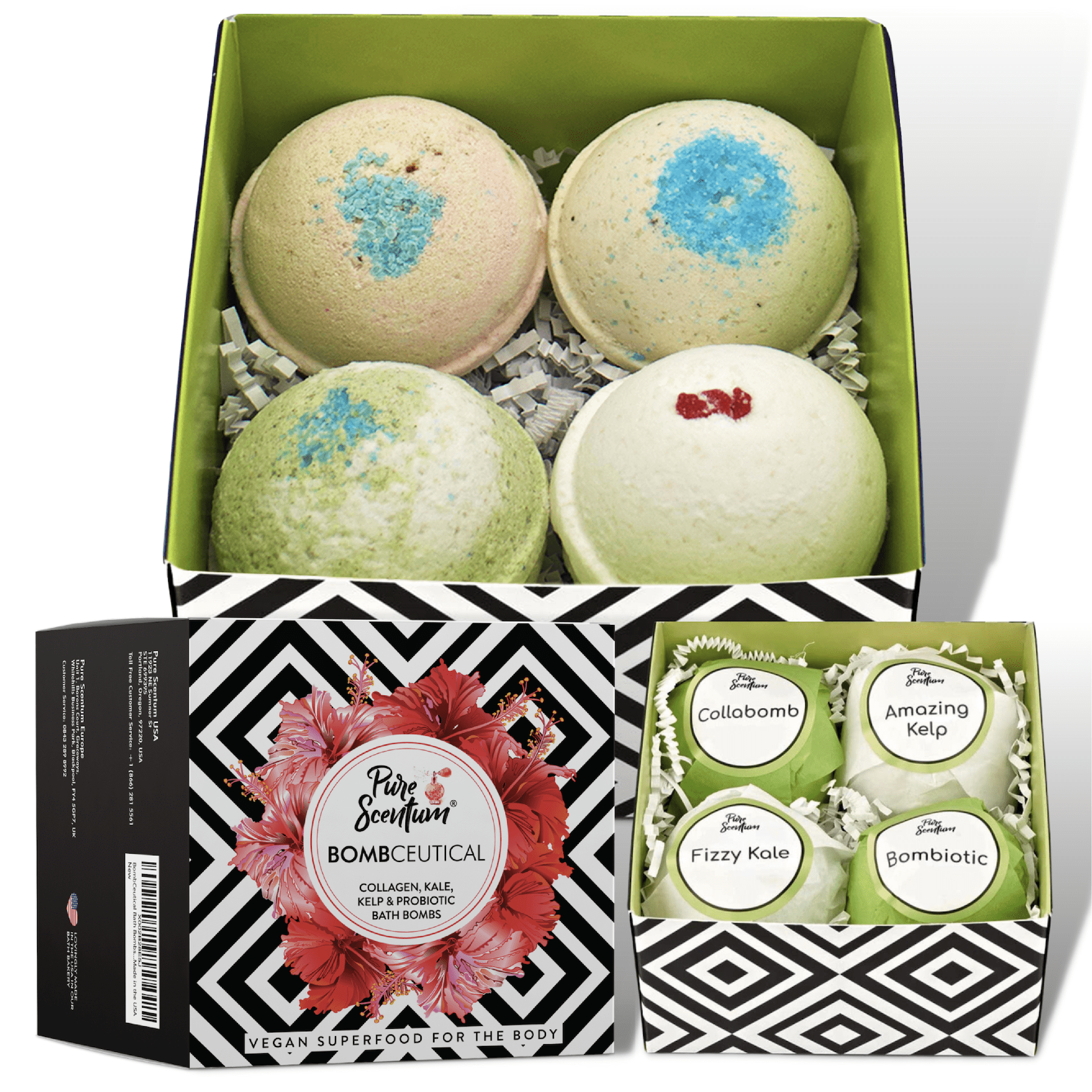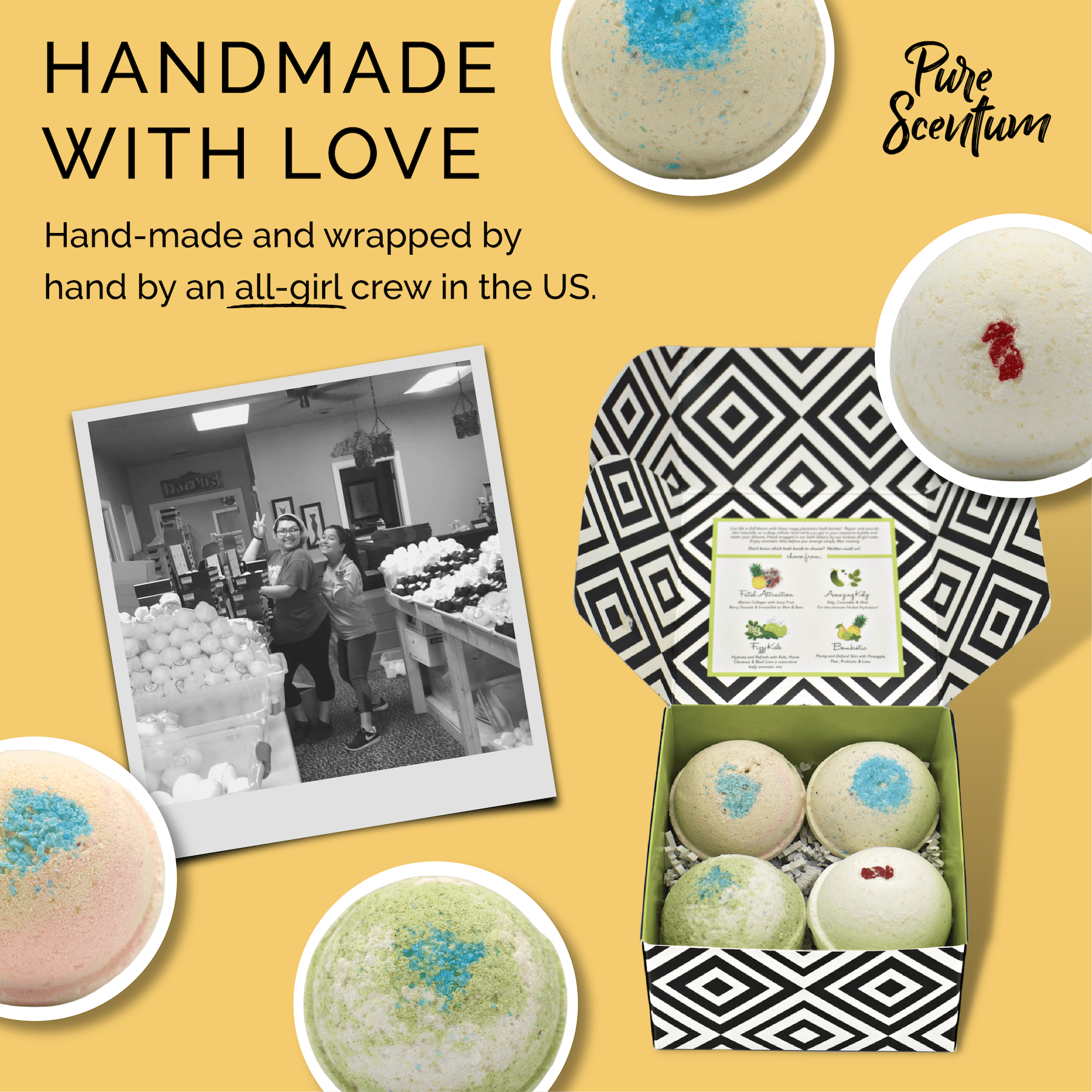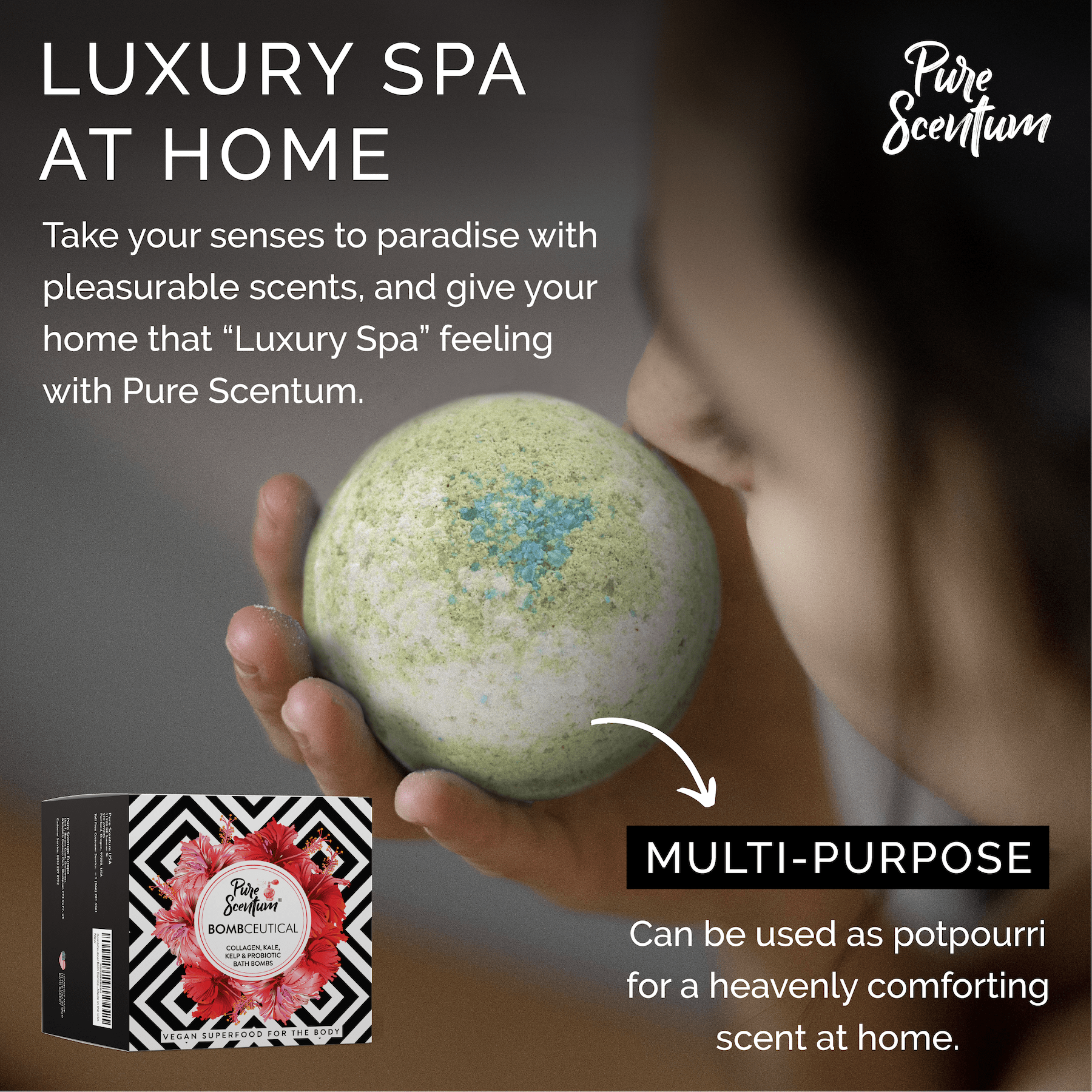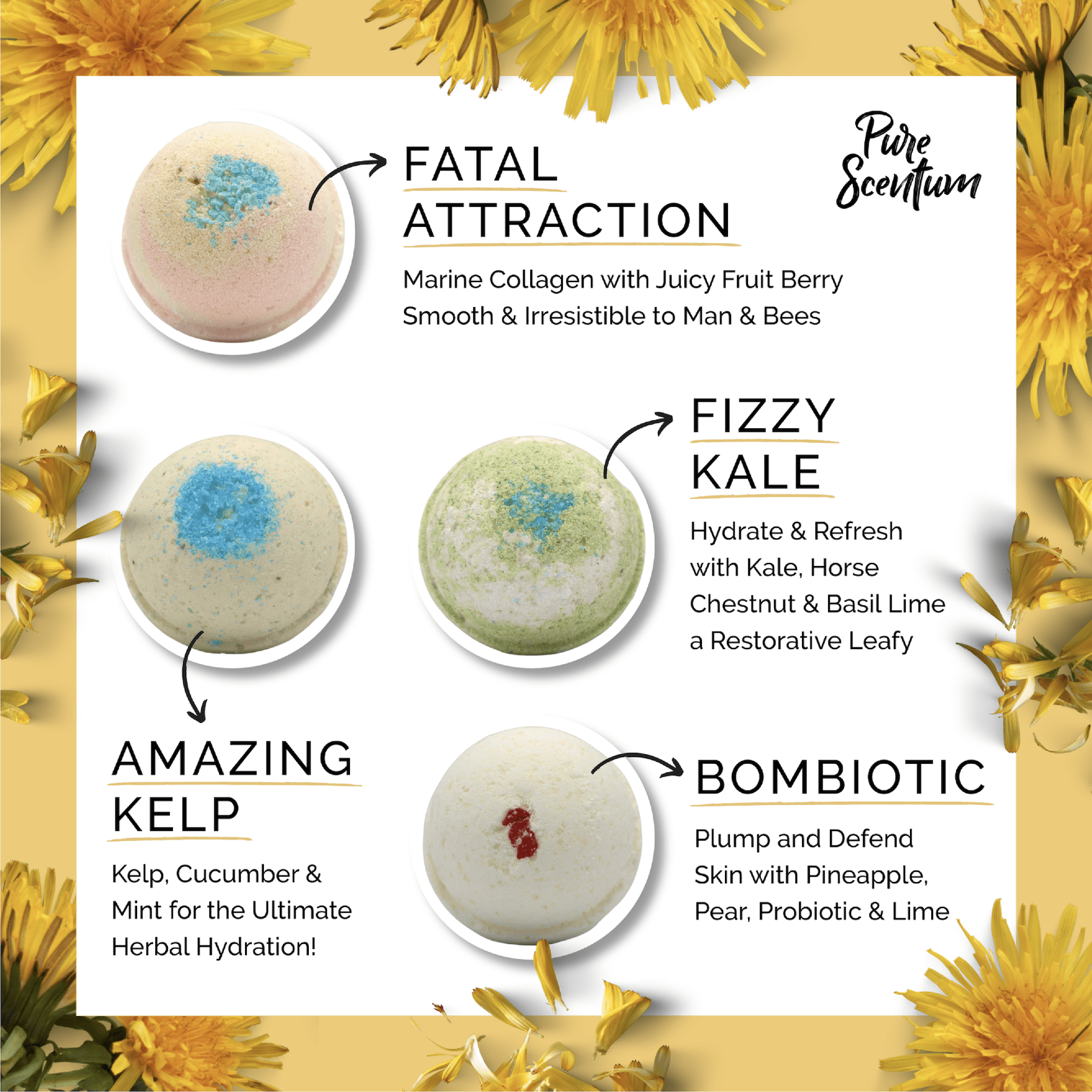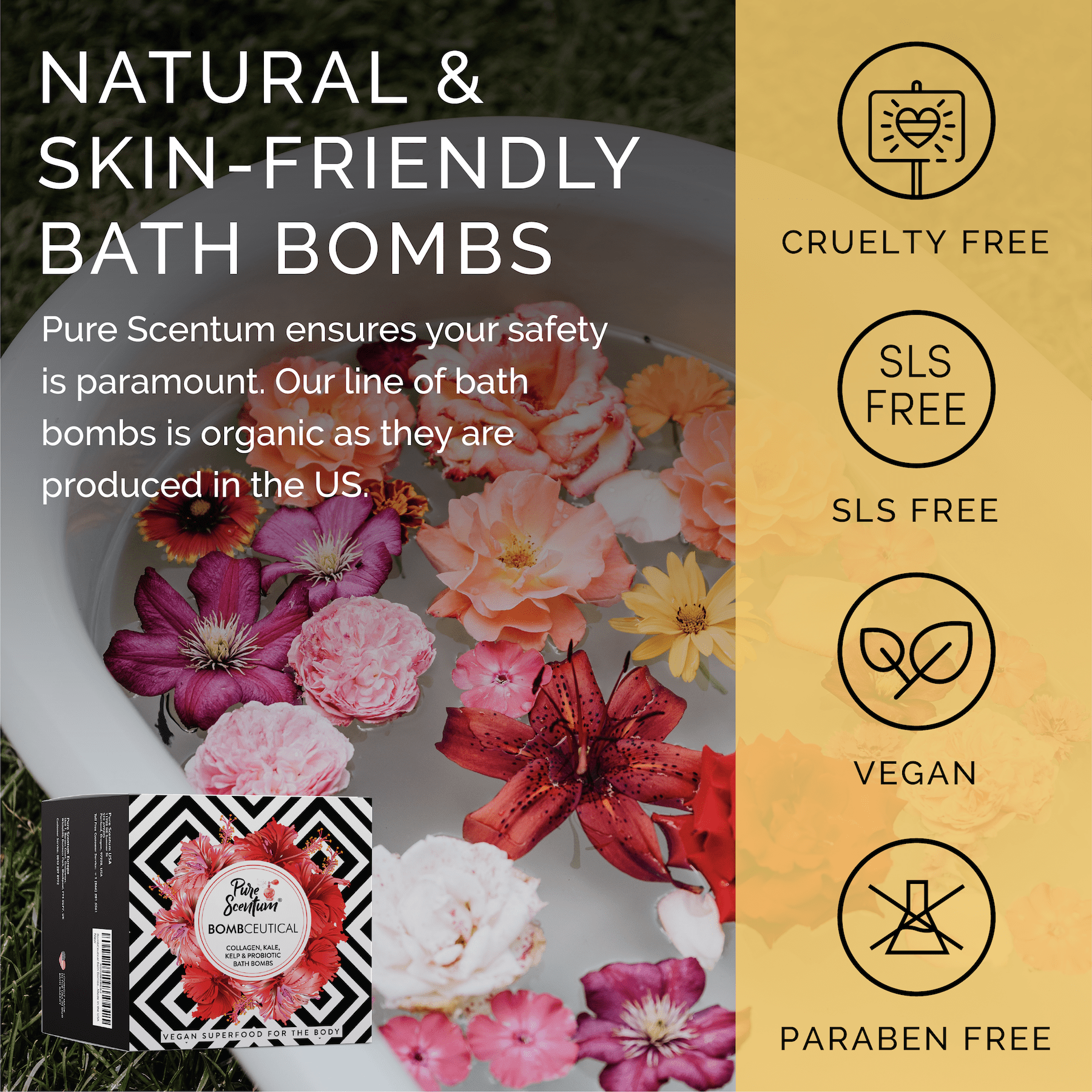 From our blog
Discover the soothing sanctuary of non-toxic bath bombs. Gentle on the skin and free from harmful chemicals, these natural creations provide hydration, relaxation, and environmental consciousness. Elevate your self-care routine and embrace the benefits of clean ingredients.
Unlock the secrets of bath bombs with unique and rare ingredients, and discover their remarkable skin-enhancing benefits. From soothing and moisturizing to exfoliating and rejuvenating, these fizzy wonders transform your bathing experience into a luxurious indulgence. Embrace the power of Kale, Kelp, and Marine Collagen, as they nourish and revitalize your skin. Immerse yourself in the ultimate self-care ritual with bath bombs enriched with extraordinary ingredients.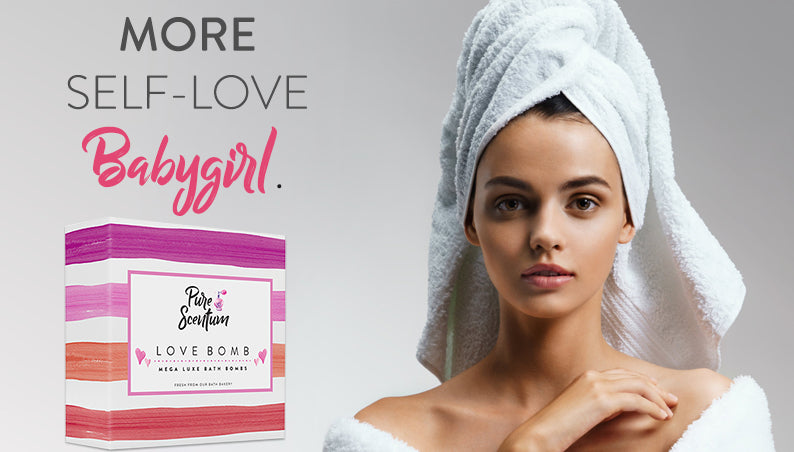 Self-care helps you to progress faster in life. We only realize it when we hit rock bottom. Follow these steps if you're on the path of self-destruction.